Chocolate chip scones
Recipe and image credit - Jo Helm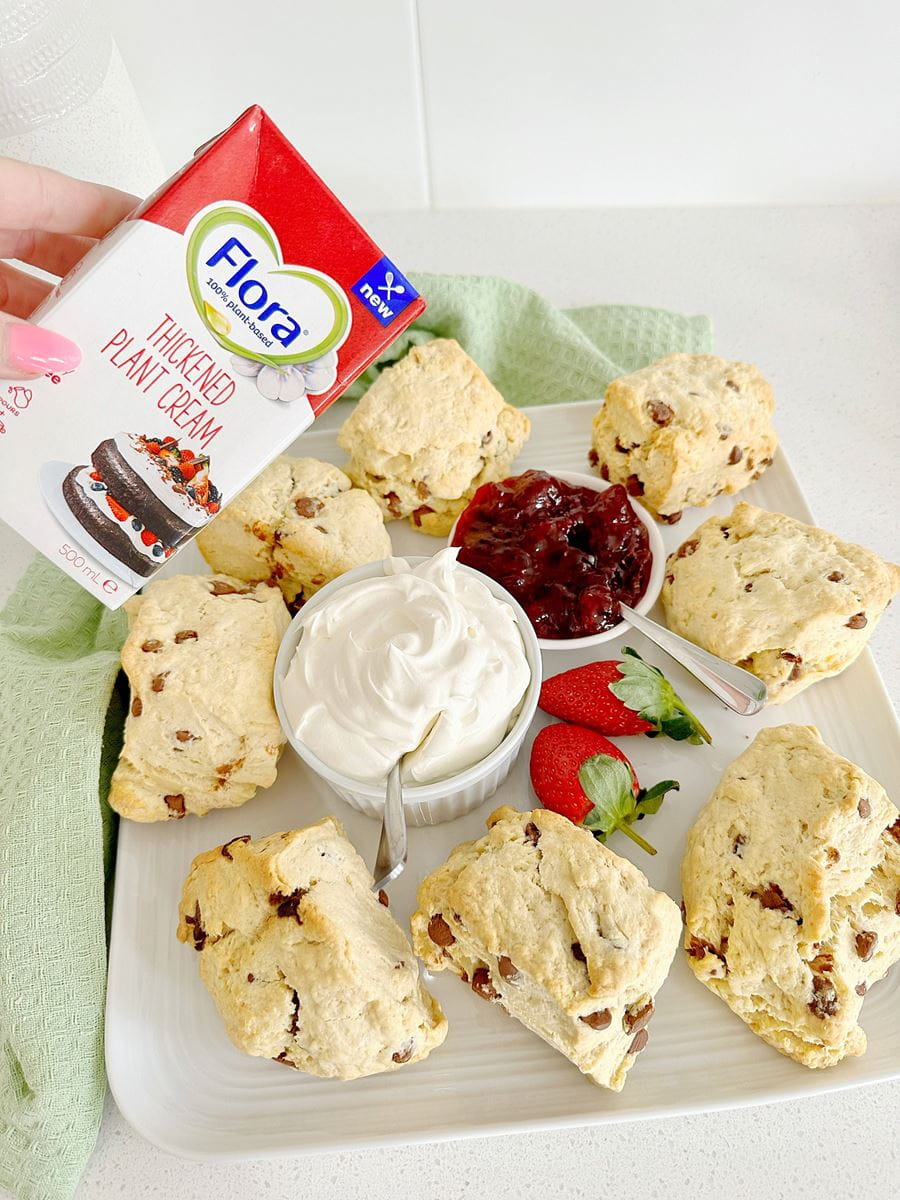 Ingredients
3/4 cup of Flora Thickened Plant Cream plus a little extra for brushing
1 tablespoon lemon juice
2 cups all purpose flour
2 tablespoons sugar
2 teaspoons baking powder
1/2 tablespoon baking soda
1/2 teaspoon salt
1/2 cup butter
1/3 cup chocolate chips
Nutritional Guidelines (per serving)
(Nutrition information is calculated using an ingredient database and should be considered an estimate.)
Instructions
Mix the Flora Thickened Plant Cream and lemon juice in a small bowl, then set aside for approximately 10 minutes.
In a large bowl, whisk the flour, sugar, baking powder, baking soda, and salt together. Stir in the butter and reserved plant cream and lemon juice mixture. Fold in the chocolate chips.
Knead the dough and then shape it into a circle and slightly flatten. Cut the dough into 8 even pieces. Transfer scones onto a baking tray lined with baking paper. Brush tops of biscuits generously with Flora Thickened Plant Cream.
Bake in fan forced oven for 12-13 minutes, or until scones are nicely golden brown.
Serve with Flora Thickened Plant Cream(Whipped) and jam!